The definition of bad customer service:
I just went to a comic store to purchase the Serenity comic for my mom. [...] The store I chose, which shall remain nameless (Warp 1 Comics), at an undisclosed location (just off Whyte Ave), has the singlemost sanctimonious, condescending, dishonest a$$hole I've had the misfortune of meeting. My brother and I called ahead to find out they had one issue left, but upon arriving, found out they are gouging people $20 bucks for the damned thing! "That's what they're worth." he sneered at me. I asked him to show me a listing of some sort to back it up. "Well, I just know what I paid Dark Horse for it." He wouldn't show me that, either. I am aware that Dark Horse wasn't expecting these books to sell as well as they are, and that they are going into a second printing, but I just picked up three of them two days ago at cover price at another store. My brother piped up with a, "What an interesting attitude you have." Let me tell you folks, this fella had an attitude, and a smirk that you wanted to knock off his face with a baseball bat dipped in dog poop. Of course, my brother couldn't help letting this guy know who he was trying to hose by holding the issue next to my face. "This guy look familliar?"
-
Nathan Fillion
Don't know who he is? He's this guy: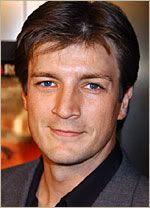 That doesn't help?
Try him here. He's the guy in front and centre.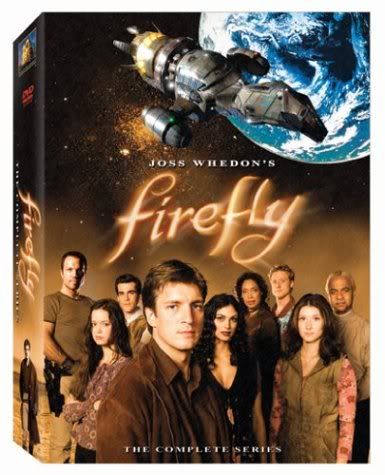 That same picture (roughly) is the cover of the comic in question.